---
We are recruiting colleagues to work together with us as city campaign girls.
We need persons who are proud of and feel affection for Misawa City. Also we would like you to promote [Tourism, Products, Events] within Aomori and to the rest of Japan on many opportunities.
*Application method:only on the internet.

【Qualifications】
・Misawa AB military personnel, spouses and family.
・Age between 18 to 29 (High school students are not allowed.)
・Able to participate in this association's events and PR activities as Misawa Queen for two years until ending June 2021.
*last time winner is also eligible.
【Number of Queen】 Less than two persons
【Prize】    100,000 yen
【Deadline】  May 12th, 2019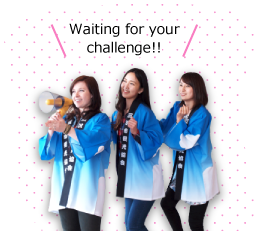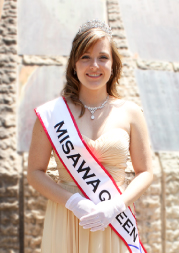 Misawa Queen Application Requirements for Americans
---
Application method 【Apply online】
Click [Application Online] to view the form and fill out required information before submitting.
Necessary fields
1.Name
2.Birth date
3.Age
4. Home or Mobile Number 5. Mail address 6.Place of work or name of school
7.Current address
8.Place of birth
9.Hobby or specialty
10.Reason(s) for application
11.Name of recommender and relation to applicant (not specify when self-recommended)
12.2 pictures (one from the waist up and the other for full-length) taken within past 3 months.
Important notes
◆Cannot apply by mobile phone.
◆When recommending someone you must have that applicants permission.
◆Personal information for application will be solely used for the purpose of this contest.
Selection method
Round 1, application papers and pictures
Round 2, interviews
(We are going to conduct the interview in mid-May.) ※We will inform the selection result to the person herself.

Announcement
Award ceremony and presentation will be held in mid-June, 2019.
Participating events as Misawa Queen
Tourist/products PR events, American Day,
Misawa Lake Ogawara Festival, Misawa Summer Festival, Misawa City Tourist Association home page, Misawa Tourist pamphlets. (about 8 times a year)
Other information
Sponsor:Misawa City Tourist Association
Cosponsor:Misawa City
Supervision:the Misawa Queen Nomination Committee
---
Contact Us
〒033-0022
Misawa City Tourist Association Misawa Queen Nomination Committee
116-2858, Sabishirotai, Misawa City
E-mail:msa@misawasi.com

It might take time for us to reply, please wait for a few days.